Moving against the current of those who think you can't grow bunches and bunches of peppers on a small plant in a tiny container, Archie at The Carmichael Croft proves them wrong. In containers no larger than 1 gallon, and commonly in 32 oz. or even soda can containers, heavily-laden branches full of peppers burst with color and promise sweet (and yes-spicy) heat.
These are pepper Bonchi plants -a chili Bonsai tree. With care and an eye for balance, he beautifully and artfully prunes his pepper plants, sometimes completely cutting back, to promote fresh growth and keep plants compact.
[I am] "constantly amazed with how well peppers react to the mix!"
-Archie C., at The Carmichael Croft
He is always surprised how quickly his plants recover – leafing out, blooming, and fruiting so rapidly after an aggressive pruning. He attributes this to the Masterblend 4-18-38 water-soluble Tomato Formula. Yep, tomato formula for peppers. He adds that he is "constantly amazed with how well peppers react to the mix."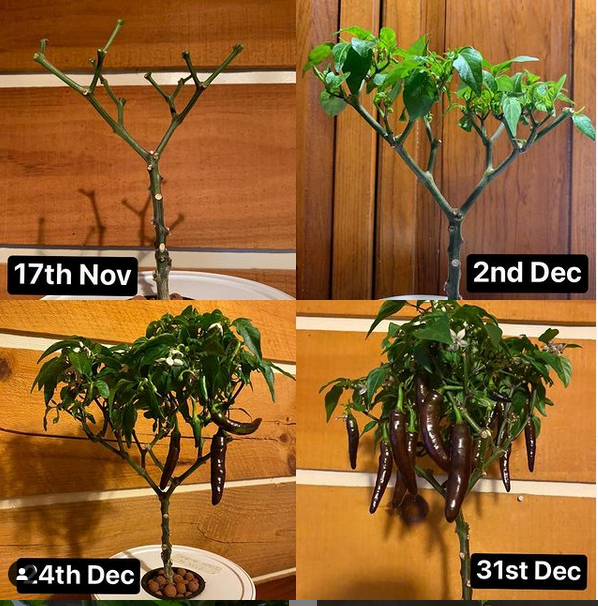 His peppers are grown using the Krakty hydroponic method. Masterblend was recommended to him early on and he never uses anything else. He has turned his love for peppers into a true art form filling his Instagram page with color. And his photography skills aren't half bad either.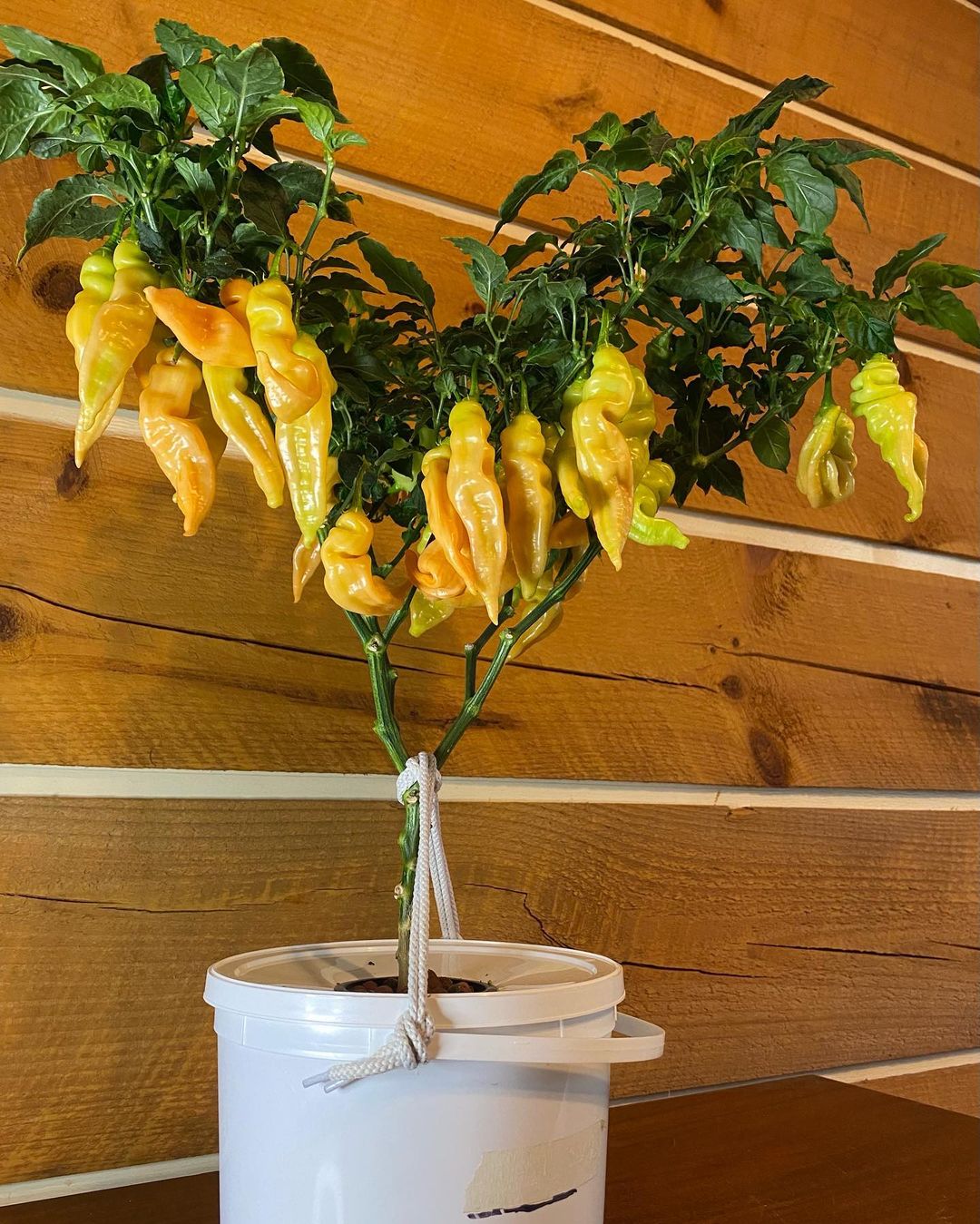 What does he do with all those peppers? Cooks and shares a lot. Pickled jalapeños, hot sauce, curry. He also saves and shares seeds. Scotch Bonnet is his all time favorite family of peppers. He says, "Just thinking about that trademark aroma and warming heat makes my mouth water."
"Thanks, Archie! Keep on growing those peppers and keep on relying on Masterblend to provide the perfect balance of nutrition to keep your peppers thriving."