80,000 Square Feet
Our expanded manufacturing and warehousing facilities allow us to produce and store bulk materials, water-soluble, controlled-release, and granular fertilizer products in an extensive range of formulas, quantities and packaging profiles to meet the needs of our customers.
Raw Materials
We are dedicated to our customers success. We are keyed into multiple domestic and international sources for the highest, technical grade raw materials available. We store these materials, sell them as individual components, and also incorporate them into our premium fertilizer products.
Premium Fertilizer Products
Raw Material Storage with Rail & Truck Offloading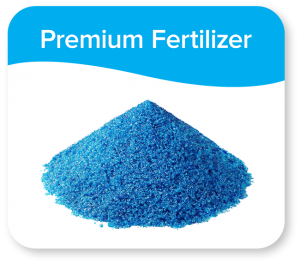 We provide warehousing services, rail car offloading, and tote sack/50# bag packaging for bulk minerals & materials companies.
Partner With Us Today
Need a unique formulation? Our team will work with you to ensure you receive the most effective and highest quality blend to meet your specifications.